Friday 26 January 2018
Construction commences on Navigation Square
Construction on the largest office complex ever to be developed in Cork city, Navigation Square, has commenced.
The €90 million office development on Albert Quay in Cork is being undertaken by O'Callaghan Properties (OCP) and will include four signature buildings with 310,000 sq ft of fourth generation office space, designed to Gold LEED standards. Ronan Daly Jermyn is advising O' Callaghan Properties in connection with the development and letting of the site.
Fore more details on the development, visit http://www.navigationsquare.ie/
Pictured below are members of Ronan Daly Jermyn's property and banking team on a recent visit to the construction site.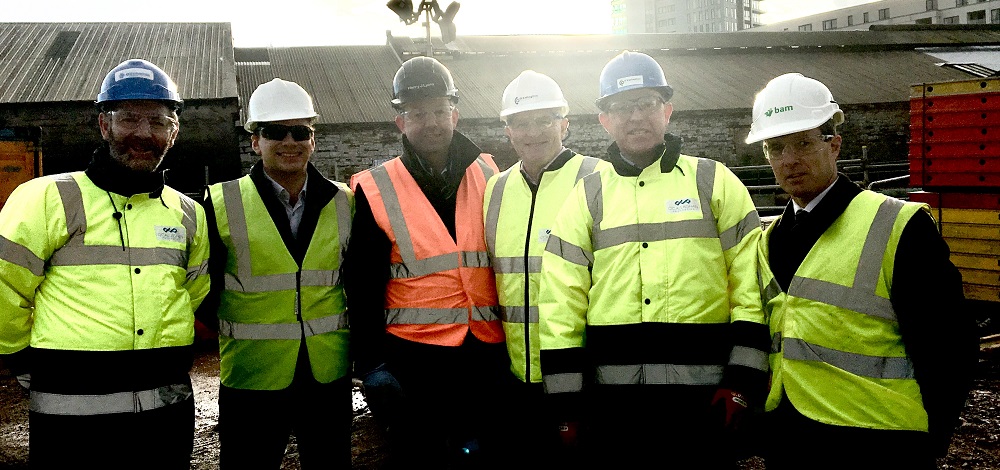 Pictured L-R: Pat Ahern (RDJ Construction, Property & Real Estate), Cian Fenton (RDJ Banking & Finance), John Dwyer (RDJ Property & Real Estate), Joe Keane (OCP), Brian O'Callaghan (OCP) and John Cuddigan (RDJ Tax)