Thursday 12 January 2017
Deirdre Malone Joins Ronan Daly Jermyn Employment Team as Partner
We are pleased to announce that Deirdre Malone has joined Ronan Daly Jermyn as Partner in the firm's Employment Group. Deirdre has more than a decade of experience of providing strategic legal advice to employers of all sizes in both contentious and non-contentious employment matters. She has particular expertise in the healthcare and education sectors, representing clients before the Workplace Relations Commission, Labour and High Court.
Deirdre is a member of the Employment and Equality Committee of the Law Society of Ireland and has represented the Law Society in the Houses of the Oireachtas on proposed legislation in the area of employment law.
"Deirdre's knowledge and extensive experience in employment law will be a valuable asset to our team" said Richard Martin, Ronan Daly Jermyn's Managing Partner. "We are very excited to welcome her to the firm."
"I am thrilled to join Ronan Daly Jermyn and have the opportunity to work in such a highly collaborative environment," said Ms. Malone. "Ronan Daly Jermyn's well-respected and growing Employment group, coupled with the firm's full-service, national platform, will provide me with an excellent opportunity to support the needs of my clients and continue to expand my practice."
Ronan Daly Jermyn is one of Ireland's leading full-service law firms and the only top 10 law firm with a regional presence. With offices in Cork, Dublin, Galway and London, the firm offers market-leading expertise with the benefit of local access. A staff of 230 people includes almost 100 lawyers who handle a full range of transactions for local, national, international, private and public sector clients.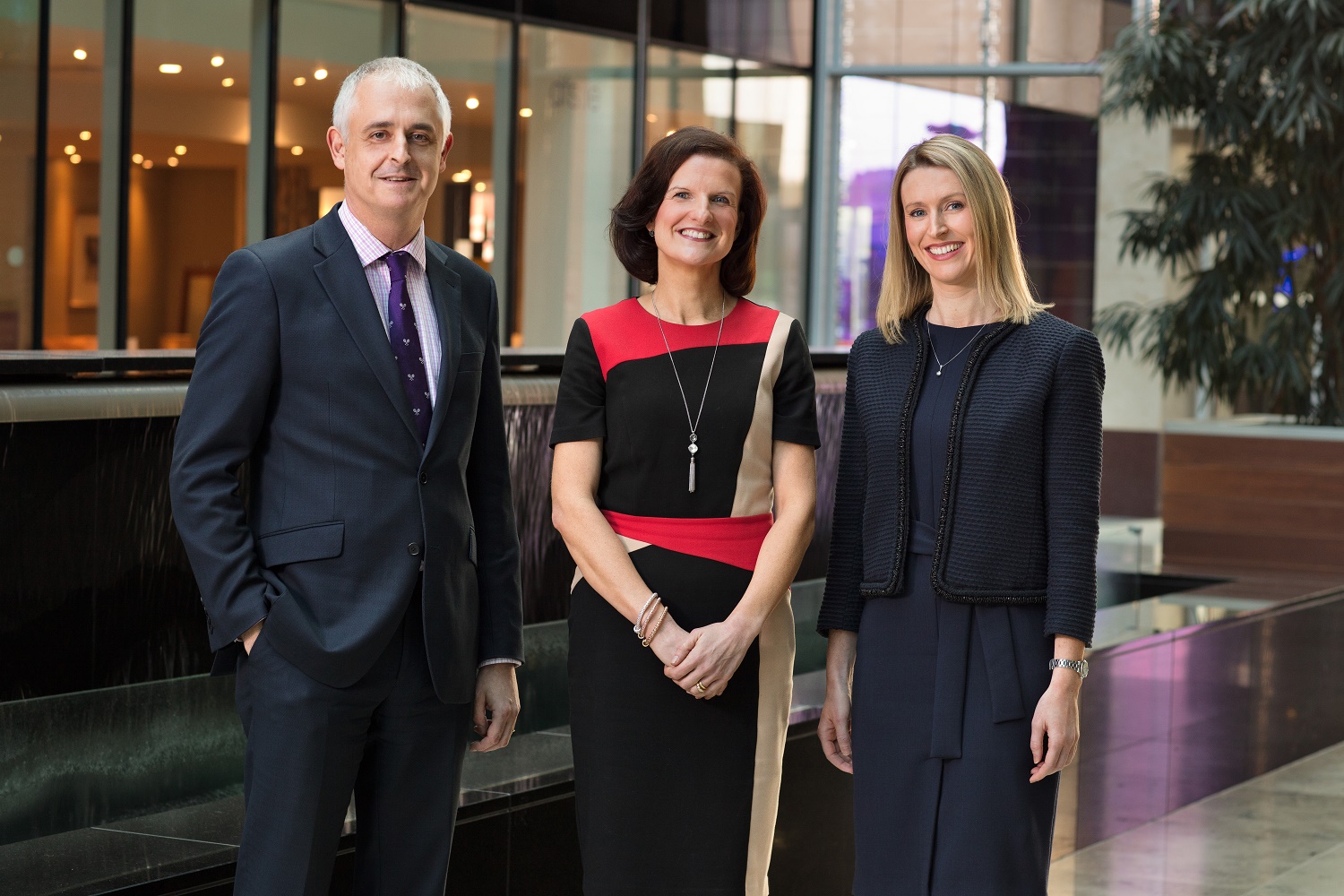 Pictured above (left - right) are Richard Martin, Jennifer Cashman and Deirdre Malone.