Tuesday 04 October 2016
Ronan Daly Jermyn Tax advisor, Mark Barrett spoke with The Irish Tax Review about his career and the key challenges that lie ahead for the Irish Tax Institute.
Read the full article here.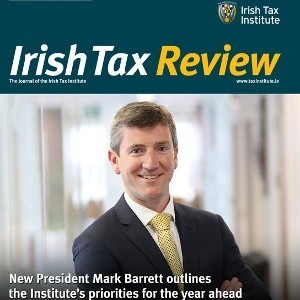 A Chartered Tax Adviser and member of Ronan Daly Jermyn's Tax Group, Mark Barrett has over 20 years' experience advising on all aspects of Irish direct and indirect taxes for companies and individuals. Mark was appointed President of the Irish Tax Institute in September 2016.