Monday 23 October 2017
Minister of State at the Department of Health Jim Daly T.D. turns the sod on €77m development plan at Bon Secours Hospital Cork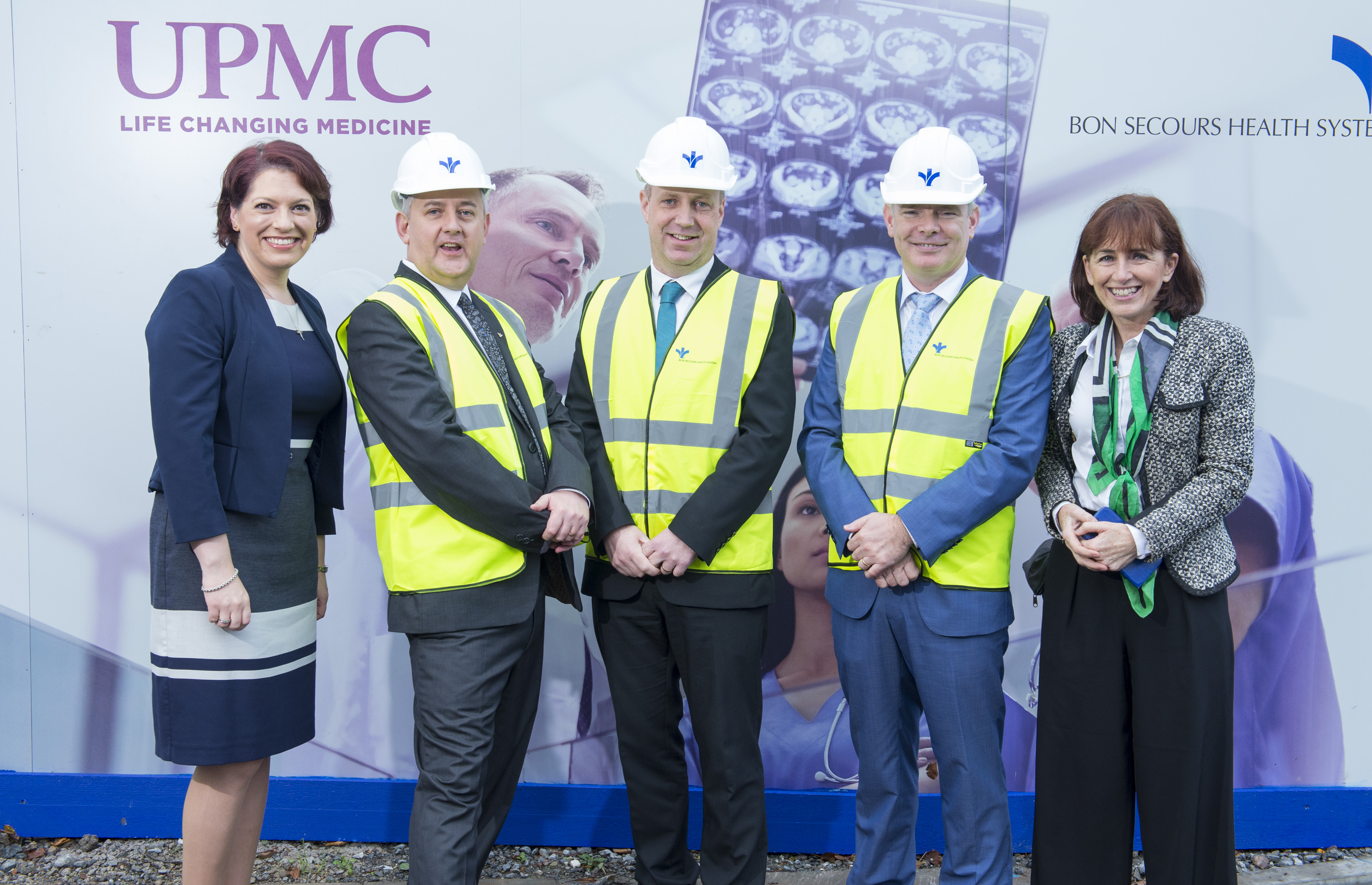 Ronan Daly Jermyn Partners Sinead Corcoran (L) and Finola McCarthy (R) pictured alongside Bill Maher, Group Chief Executive Bon Secours Health System, Jim Daly T.D. Minister of State at the Department of Health with special responsibility for Mental Health and Older People and David Beirne, Vice President of UPMC International and Country Manager for Ireland at UPMC, at the official "sod turning" ceremony for the North Block Extension at Bon Secours Hospital, Cork, Ireland's largest private hospital, held on 23 October 2017. The project involves a six story expansion currently under construction.
The development will provide for the introduction of new services and the expansion of existing services at the Hospital. This development also signals 50 new jobs at Bon Secours Hospital Cork as well as construction jobs throughout the project.
A Ronan Daly Jermyn deal team led by Sinead Corcoran advised Bon Secours Health System on all legal aspects of its €77M North Block Extension project. This included advising on all arrangements with the contractor, John Sisk & Son and with the Bon Secours' funding partners, Bank of Ireland and Allied Irish Bank. We also advised Bon Secours on its joint venture with UPMC to establish a state of the art radiotherapy centre.