Wednesday 29 January 2020
RDJ becomes the official legal partner for Galway 2020 European Capital of Culture
Ronan Daly Jermyn (RDJ) is delighted to announce a new partnership with Galway 2020, becoming the official legal partner for the European Capital of Culture in Galway.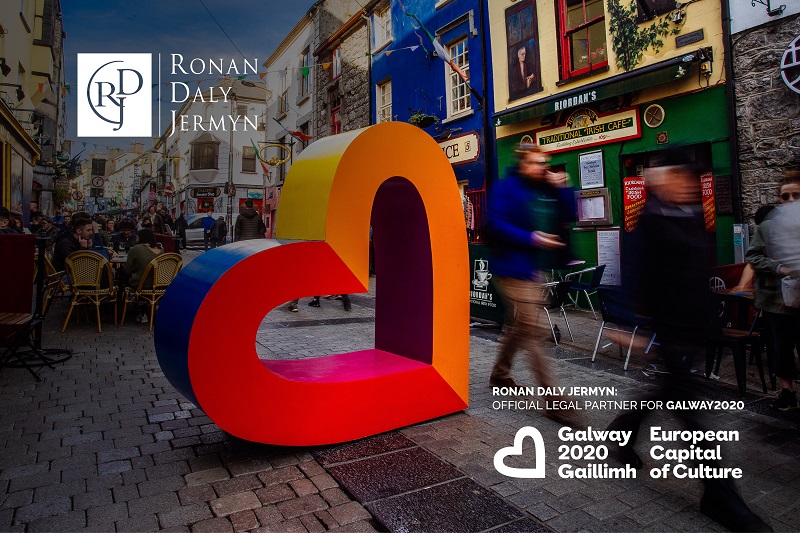 As Galway 2020's Official Legal Partner RDJ will provide pro-bono legal advice and services in support of Galway's year as European Capital of Culture. RDJ have a long-standing relationship with Galway 2020 and with European Capitals of Culture, having supported Cork 2005 in a similar capacity.
Through its partnership, RDJ will join other leading businesses in Galway, Ireland and internationally, which have also committed their support and investment to Galway 2020.
Patricia Philbin, Galway 2020 CEO:
"Galway is the European Capital of Culture this year and we are thrilled to have the support of RDJ. We have long enjoyed an association with RDJ and are looking forward to continuing to work closely with and consolidate our relationship with the firm and its partners during Galway's year as European Capital of Culture."
With almost 2,000 events across over 150 projects Galway 2020 is one of the largest cultural events in the world and we are delighted to receive the expert and professional legal advice and guidance by one of Ireland's leading law firms.
Padraic Brennan, RDJ Partner-in Charge, Galway:
"RDJ believes arts and culture are vital to the development of any community. We are delighted to be the Official Legal Partner for Galway 2020 European Capital of Culture and look forward to a year-long celebration of Galway and Ireland's unique cultural heritage".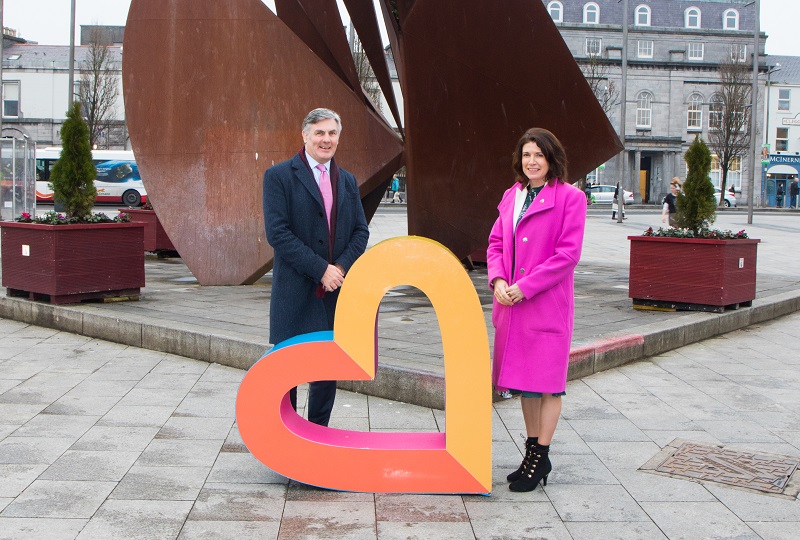 About Galway 2020 European Capital of Culture
Galway is European Capital of Culture 2020. As one of the largest cultural events in the world the programme comprises over 1,900 events across 154 projects with local national, European and international artists and cultural organisations. From Galway and Ireland's own such as Druid Theatre Company and Galway International Arts Festival, to well-known international guests such as Margaret Atwood (Canada), Kari Kola (Finland) and Tobias Hutzler (Germany), Galway 2020 promises to deliver a year of thrilling, life-enhancing experiences through culture and the arts. The ambitious programme takes place across the villages, towns, islands and the city of Galway and offers theatre, music and sport, to poetry, film, visual art and much more. In recognition of Ireland's historic traditions, is based around the four fire seasons of Ireland's ancient Celtic calendar; Imbolc, Bealtaine, Lughnasa and Samhain.