Wednesday 02 November 2016

Leading Irish law firm Ronan Daly Jermyn has announced the appointment of five Partners across the Firm's Cork, Dublin and Galway offices. This brings the total number of Partners within the firm to 38.
The new partners are Lisa Dennehy (Dublin), Marianne Lonergan (Cork), Claire Murray (Galway), Brendan O'Connell (Cork) and Donal Twomey (Cork).
Managing Partner at Ronan Daly Jermyn, Richard Martin, commenting on these appointments, said, "My congratulations go to all of our new partners on reaching this milestone in their career. The spread across our three locations in Ireland underlines the demand we anticipate from clients across our network. All of our new partners have demonstrated exemplary client service skills and we look forward to having them play a key role in the firm's future."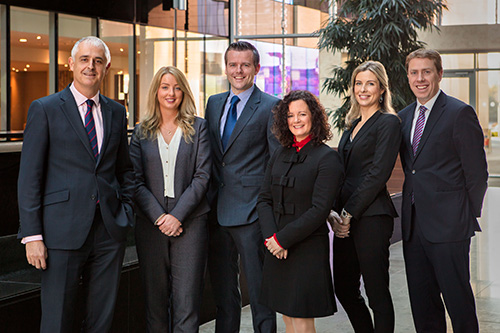 Pictured above (left to right) are Richard Martin, Managing Partner, Claire Murray, Brendan O' Connell, Marianne Lonergan, Lisa Dennehy and Donal Twomey.