Monday 09 May 2016
Ronan Daly Jermyn's Property and Real Estate Group was named "Property, Planning, Probate Law Team of the Year" at the 2016 Irish Law Awards. Now in its fifth year, the awards recognise the best in the Irish legal industry. Pat Ahern, Margaret Ring, Peter McGarvey, Carol Jermyn, and Finola McCarthy, representing Ronan Daly Jermyn's Property and Real Estate Group, accepted the award at the ceremony hosted by RTE's Miriam O'Callaghan on May 6 in the DoubleTree by Hilton, in Dublin.
Speaking of the award, Richard Martin, Managing Partner at Ronan Daly Jermyn, said: "We are delighted to have been awarded Ireland's Property Team of the Year. This is a well-deserved recognition and one that reflects the impressive achievements of our property group over the past 12 months."
Ronan Daly Jermyn has a long established and well regarded property practice and acts for many of the major state bodies, financial institutions, developers and investors on commercial property matters. In the course of the last year, Ronan Daly Jermyn's property team has advised on a number of significant hotel and property portfolio sales, including advices for the recent sale of Castlemartyr Resort, Tulfarris Hotel and Golf Resort, Clarion Hotel, Metropole Hotel in Cork as well as advising KPMG and Lloyds Bank on portfolio loan transactions and property issues.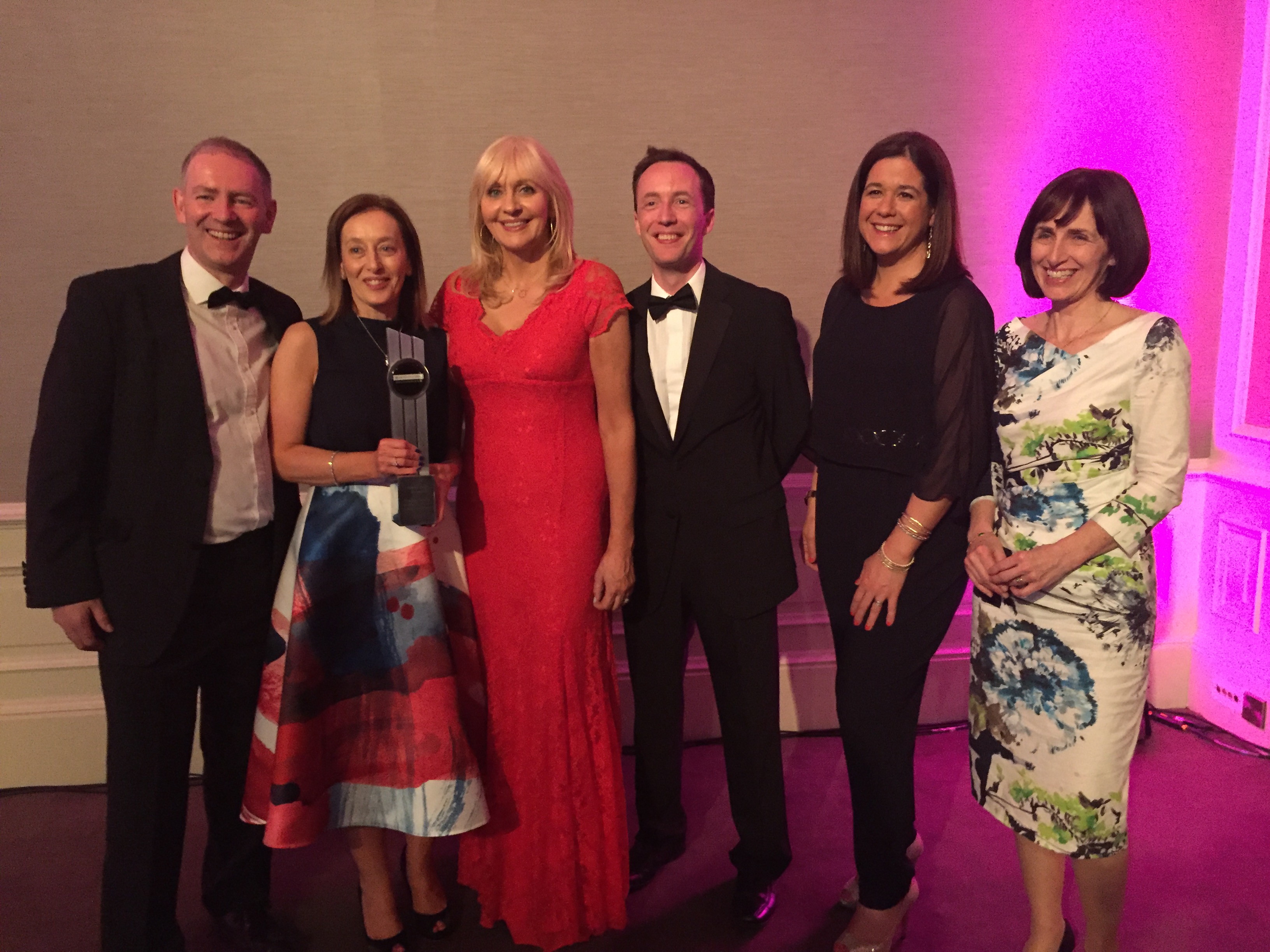 Pictured above are Pat Ahern, Margaret Ring, Miriam O'Callaghan, Peter McGarvey, Carol Jermyn, and Finola McCarthy