Wednesday 11 May 2016
Antoinette Vahey, Employment Solicitor, was a speaker at the 'Social Media in the Workplace' briefing at the Hotel Meyrick in Galway on May 11th. The event covered best practices for managing risks created by the use of social media in the workplace.
The event was a follow on from a series of Social Media events which took place in Dublin and Cork earlier this year.
This unique event had a panel of experts advising on how to protect your business when it comes to covering the Legal, Human Resource, Insurance and Security areas of Social Media in the workplace. The session was beneficial for Chief Executives, Managing Directors, Human Resource Managers, Finance Managers, IT professionals and persons responsible for Social Media in the Workplace.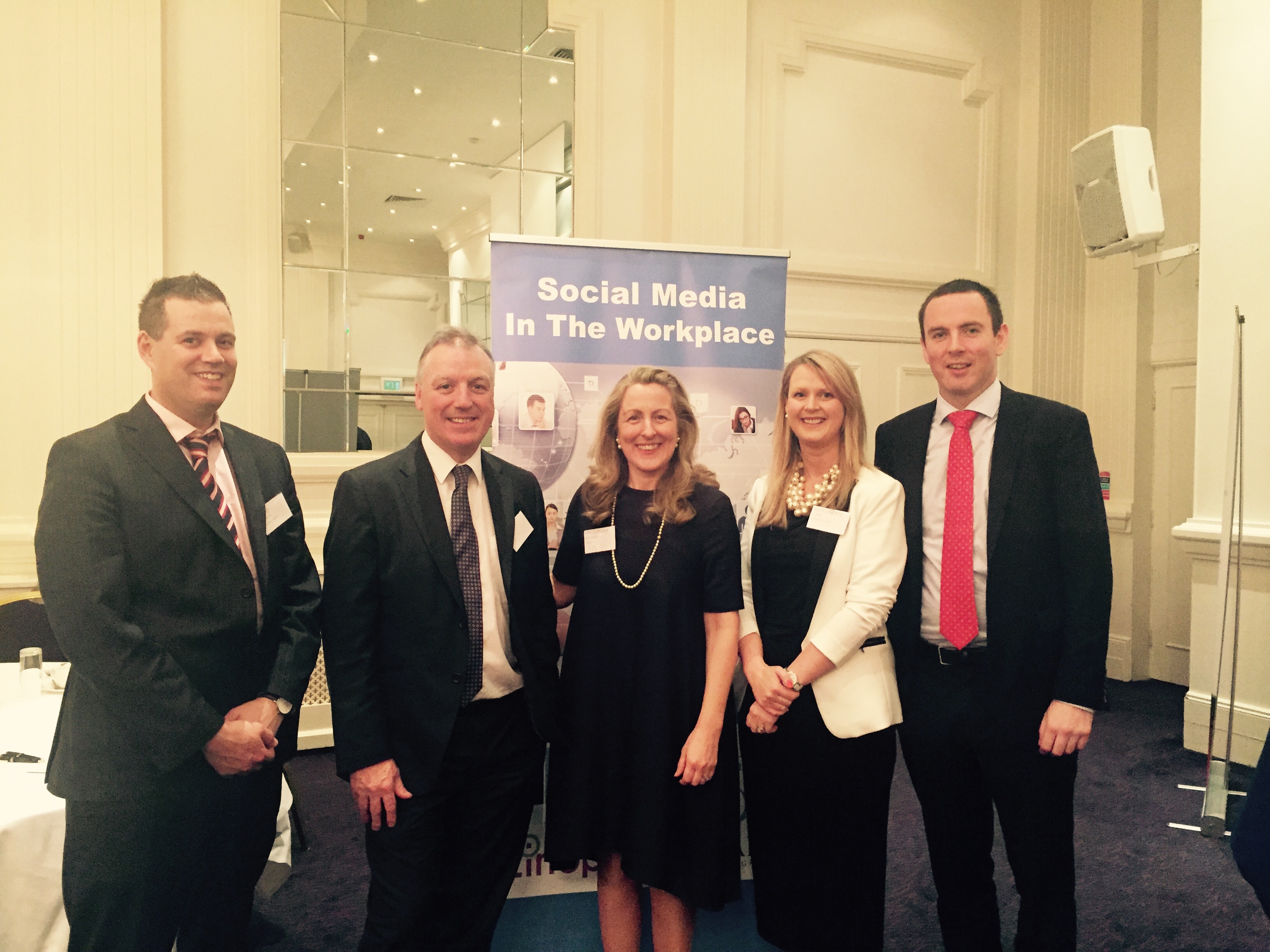 Pictured above are (left-right) moderator, David McCarroll (Ronan Daly Jermyn) and speakers, John Ryan (Zinopy), Fredericka Sheppard (Voltedge), Antoinette Vahey (Ronan Daly Jermyn), and Brian O' Mara (O' Leary Insurances).