05 11 2023
Press release
RDJ locates to new Ireland HQ in Cork City with focus on sustainability and future workforce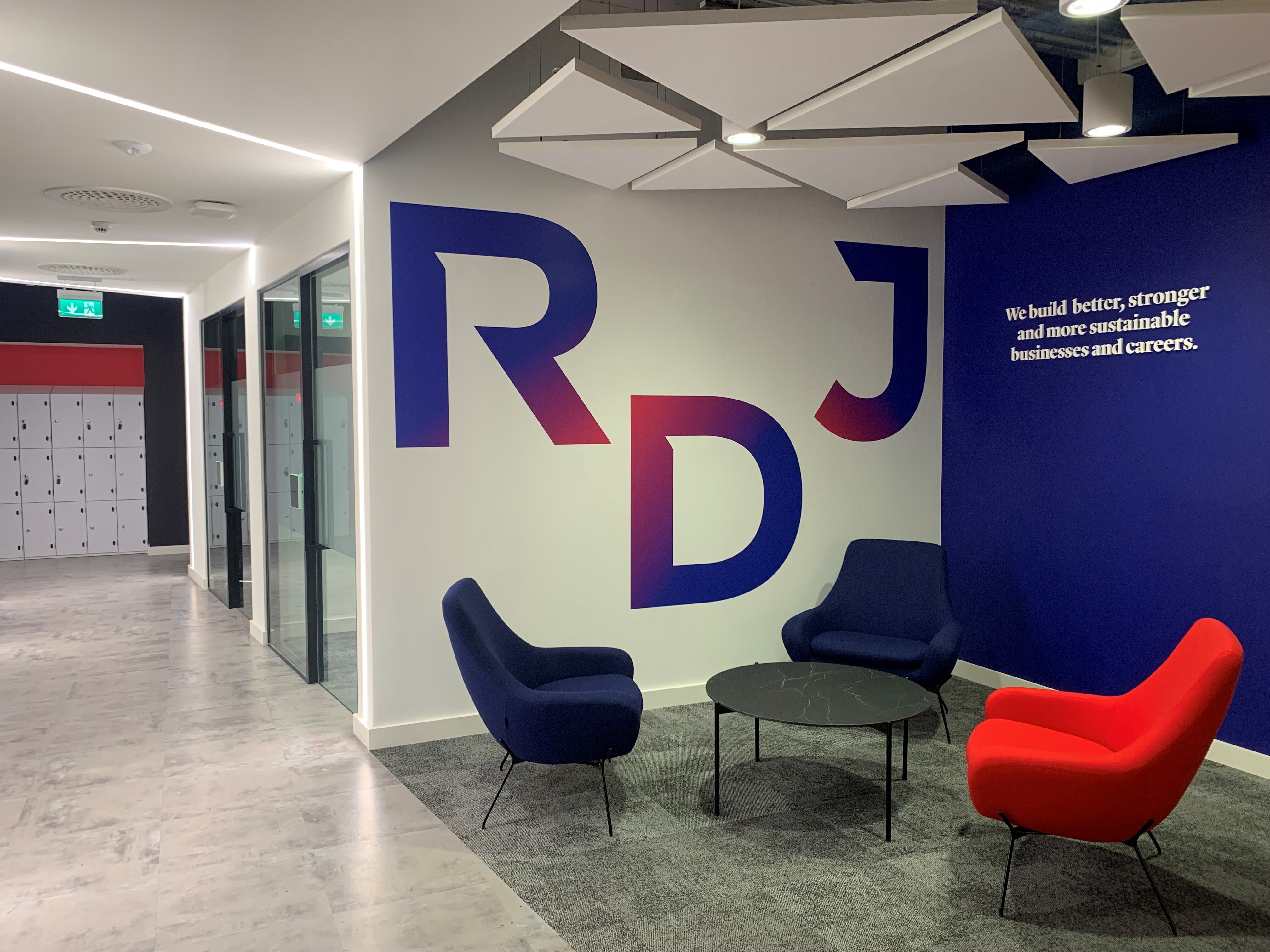 RDJ has relocated to a new Ireland HQ, moving its Cork operation to the city centre with a focus on sustainability, collaboration and inclusivity. With offices in Cork, Galway and Dublin, the firm currently has 270 employees across the three locations.
The move sees a departure from traditional cellular offices for the 170-strong Cork team, to a fully open plan design, with no private offices, that incorporates new smart ways of working and reflects the firm's vision for its future workforce. Collaboration among employees will be enhanced in the flexible space with designated meeting hubs for teams to meet, and work with each other and clients.
With a strong emphasis on sustainability and energy efficiency, RDJ's new HQ is housed in a next-generation, grade A building with features that include rainwater harvesting, solar reflective energy efficient glazing, renewable heat pump technology and intelligent LED lighting systems, along with access to sustainable modes of transport.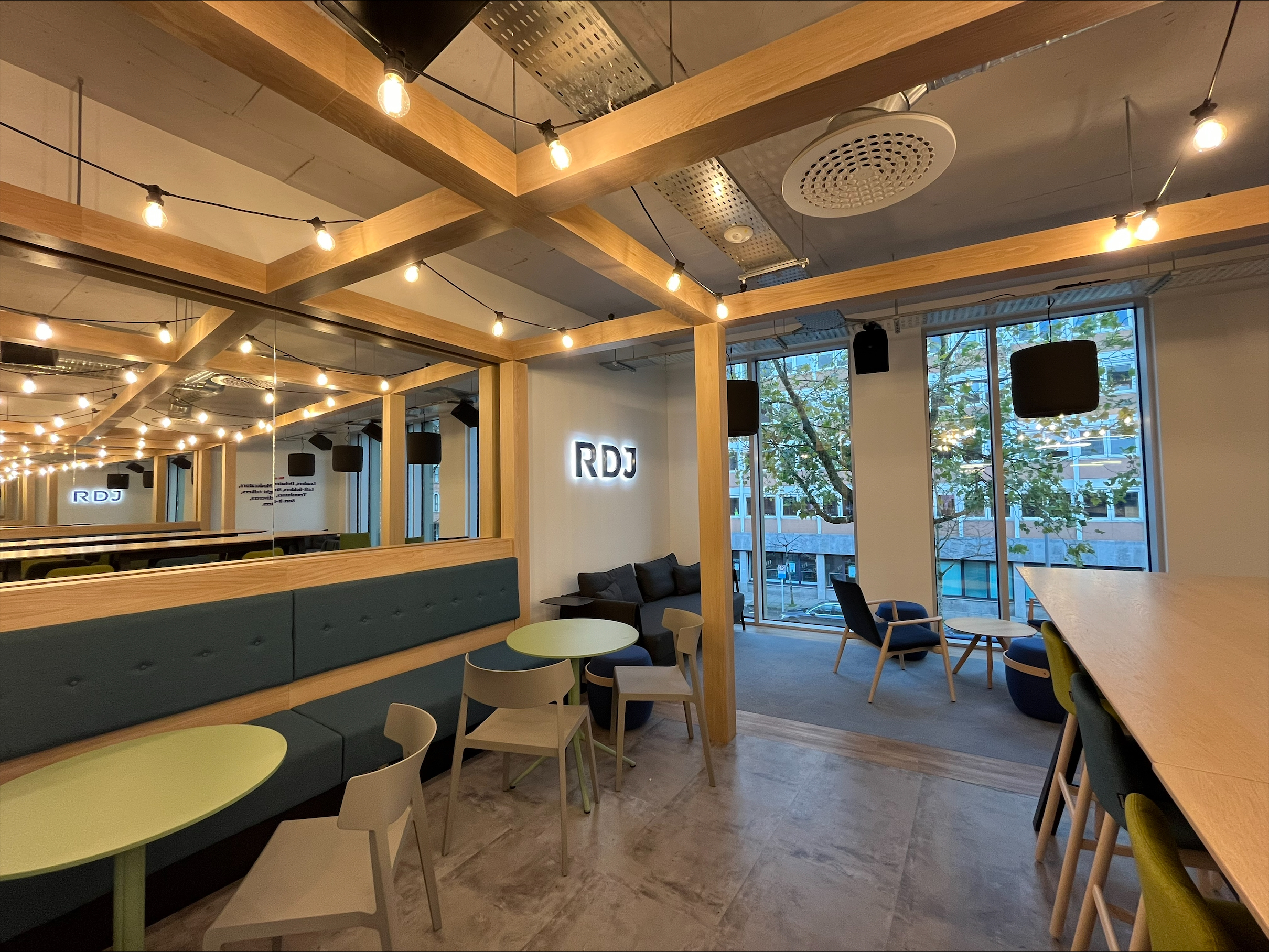 Speaking on the announcement, RDJ Managing Partner Jamie Olden said:

"The move to 85 South Mall in Cork city centre reinforces our commitment to sustainability and people – both our employees and clients, and the firm's values of openness and inclusivity. Our first open plan office opened in Dublin in 2018 has been a tremendous success. During that time, I was in charge of the Dublin office and I am using my own experience and that of our Dublin-based colleagues to guide this move."

He added: "As a future-looking team we are very excited about the move and the increased opportunities to collaborate and work together in ways we may not have done in the old space."

Underpinning the firm's focus on sustainability and people, RDJ has achieved Investors in Diversity Silver Standard by The Irish Centre for Diversity, one of only a few organisations in Ireland to have achieved this standard. The accreditation recognises RDJ's ongoing commitment to embed diversity and inclusion within the firm. RDJ has also been recognised as leaders in workplace wellbeing by Ibec, as well as earning the KeepWell Mark and being listed in Leading in Wellbeing Top 100 Companies 2023.

Pictured above (L - R): Tom Noonan, RDJ Chief Operating Officer; Margaret Ring, RDJ Real Estate Partner; and Jamie Olden, RDJ Managing Partner